Twitter GIF Downloader
Customize Emoji GIFs for Twitter
Here are two super cool ways to add custom GIFs to your Twitter posts.
Want to get right to it?
Want to bring a little extra flare to your posts by uploading customized gifs with your messages. We have a myriad of customized gif options that you can use to enhance your Twitter posts. In fact, Twitter allows you to upload images with your posts, so they can also be GIFs. Combine that with Editable GIFs templates, and you have a great chance for creativity and fun.
Emojis for Twitter
Emojis on Twitter are a bit complicated as they must be selected only from the list provided by Twitter. Also unfortunately, uploading gifs via its "gif" button have the same restriction. But there is a way around it: Just upload a emoji as a post. Editable GIFs provides that: customized and super-sized @ 300x300.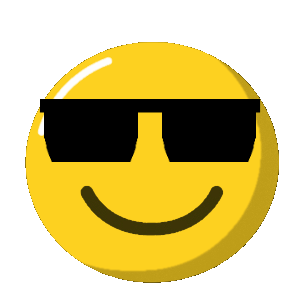 Emojis on Twitter might look like this:
...and can be uploaded as part of a post. View some examples here.
Our own emoji library allows for customizations as well as sizing. You can size for Discord, Slack, Zoom, or keep their default sizes. If you keep their default size (usually 300x300), they may be automatically sized by the service you upload them too. For Twitter, you will want to keep the default 300x300 size, to upload a really big emoji.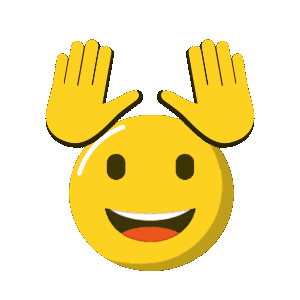 A special note. Because the large size of the emoji gif created, you can see the jagged edges of the gif. This is because the emoji is a transparent gif, meaning it has no background color. But here is a trick. When you create your emoji gif, do it on the "edit" page by clicking the "edit+"
icon. You'll know you are on the edit page because the URL will include /gifs/edit/. On that page you can choose "GIF options" to set the background color to white and to de-select the option that reads "Use transparency?". This is eliminate the jagged edges of your complete emoji.
Social Media Footers
We've also created social media post footers. These are horizontally long, but vertical short gifs that you can customize with your own text, color, and images. They are also a better option than emojis since they are express and can be edited with text. Here is a favorite:

Customizing GIFs for Twitter
Each gif that you can customize can come with some options. Here is an example of what that may look like:
You can use the given controls to change the emoji features. Use the image icon to change the images. For example you can use your logo as a thing that falls.
Editable GIFs provides emoji gifs ready for you to customize with simple form entries, save time and effort of creating the custom emojis and reactions for Twitter. You can create and send one out in under a minute, just search the library for something you like.